The
Jaboostans
is HIGHLY dangerous and poisonous they travel in groups.Jaboostans(Plural for Jaboosta) even one touch of these deadly spiders will make you go into shock.Even if your in shock the Jaboostans will try to eat your flesh off, even if you survived the attack, you'll always have a burrly vision for the rest of your life.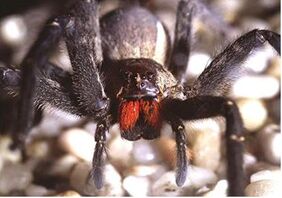 Another weird side-effect is if you do survive then you'll have a differnet nightmare every night.These creatures can be located on any island in the carrbiean.Most of these victims warn people about keeping one eye open at night.If this spider bites you, you'll become dizzy and weird doing things that that are ad-normal to other people BEWARE this side-effect will never be gone until you'll die.
Community content is available under
CC-BY-SA
unless otherwise noted.