Imperial Law is a large guild that was created immediately after the deletion of Imperio De Espana. It was originally created to recover as many members as possible. It is now a new guild completely and is under the kingdom of Greece. Since it's rather new, it's being built up and it goes through changes and improvements daily. Imperial Law is led by its guildmaster, Madster, and a few officers. The guild is very successful, and the majority of its members thoroughly enjoy being a part of it.
Current member amout total: 500 (Maxed)
Average amount of members online: 25-45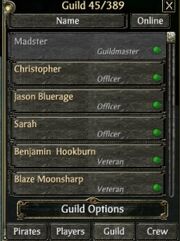 Leaders of the Guild
Imperial Law currently has four loyal officers that keep it running along with its guildmaster. Its officers are Sarah, Stormwalker, Jason Bluerage, and Christopher, followed by their guildmaster, Madster.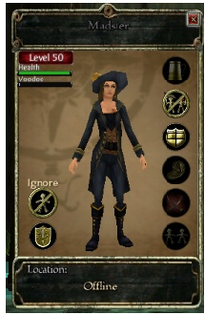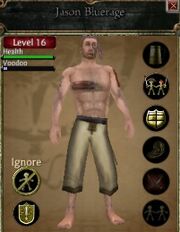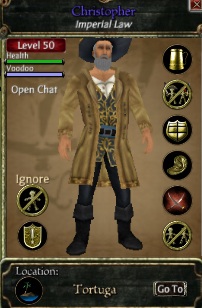 Rules
The rules for this guild are very basic and easy to follow. There are few enough to make the guild more enjoyable while still upholding order in the guild.
-You must be at least level 15 in order to join the guild. This limit was created when the guild reached 300 members; anyone below the new limit that was previously in the guild may remain until further notice.
-Levels ten and up are made veteran (members under level fifteen were invited to the guild before the new level cap.) Levels 15 and up are promoted to the rank of veteran upon entry to the guild.
-Do not request to be an officer; doing so will lessen your chances of becoming one. Officers are selected by the guildmaster specifically.
-The rank of member is for anyone under level ten, anyone that has failed to abide by all of the rules, or for untrustworthy members.
-Do not spam the guild chat or use caps lock excessively.
-Respect others and welcome all new members.
-Obey the officers and guildmaster at all times without question.
Events
Events such as looting and material runs are held daily and can be started by any member of the guild. This has led to Imperial Law reaching the top section of leadeboards for each category on most days. There are also events that are organized by the officers and guildmaster only, such as guild walls, ship fleets and meetings.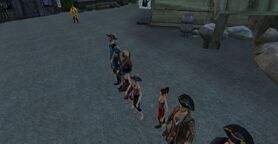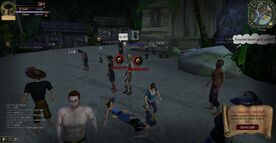 Community content is available under
CC-BY-SA
unless otherwise noted.