The HMS Vile Wave is leader of the Undead prime ship
Here's a tour of it!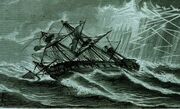 In The inside we walk down the hall And turn right you're at the captain's quarters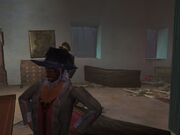 The captain's quarters contains papers jewels and potions. He sleeps here and writes.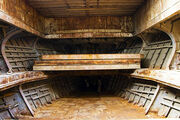 The cargo holds cargo we've got from enemies and sunken ships Most lower Ranks sleep here or on The Main Deck.
This is the north deck men look out to see ships ahead and whose threatening to take it down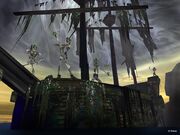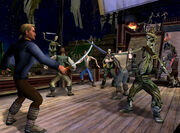 This is the main deck crew mates train here, scrub the floors, sleep and other ways to blow off steam. They also fight mutineers or rogue pirates who board and try to attack.
Here We Have The Secret built in graveyard To make sure we have enough Men For battle and other purposes.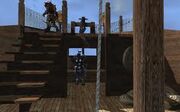 Heres the last place of the ship the stern, the Captain, Admiral Sloppy, Or General Roger might sail the ship here and the mates will fire cannons to protect the ship.
The stats of the ship are below
Broadsides: 45
Cannons: 20
Health 99,211
Crew mates: 30
Cargo: 50
Special Abilites: Can Teleport Anywhere in the Caribbean.
Can Glow in a foggy way
Can Make Invasions
Can Increase Firepower
Invisible powers.
Hidden images on ship and its crew
At Night it turns glowly Night stary Blue.
Thats all folks Theres your tour!
- Rotten Rob.
The ship will be released on seas when Revenants and new ships come out.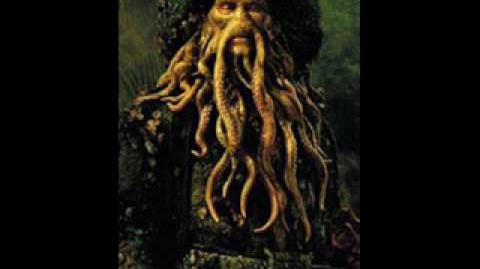 Community content is available under
CC-BY-SA
unless otherwise noted.