Rise of the General
General Muertos was just nothing more than a slave to everyone. Getting tired of being pushed around, he decides to join Jolly Roger. To prove to his worthiness, he assassinated Neban the Silent and Remington the Vicious. Then went after an EITC Black Guard Member. Though the battle was tough, he successfully murdered the Black Guard Member. Jolly Roger, pleased with Muertos' work, made Muertos his brand new General. Now General Muertos rules a part of the undead army, and he has a list. A list of pirates he is going to assassinate; to get revenge on those who wrongfully misunderstood him. And get his revenge on one specific liar who tricked him.
Stub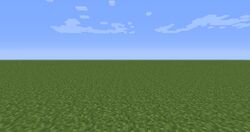 General Muertos is a stub.
You can help Gamers Fanon Wiki by expanding it.

Community content is available under
CC-BY-SA
unless otherwise noted.