What is it?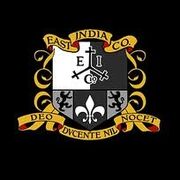 The Elite Black Force is a force that is made up of all the EITC guilds together. The head guild of the Elite Black Force is The
Co. Black Guard
guild, and the two main guilds are Co. Black Guard and Company Guard. The Elite Black Force is NOT the EITC, but the EITC GUILDS. The Elite Black Force was created by Lord Marshal
Samuel Redbeard
, when the outbreak of EITC guilds started. Many people wanted to lead their own little piece of the EITC, and so, when Samuel left the game for a while, many people created EITC guilds, and claimed to be leader. Then along came the Elite Black Force. The Elite Black Force is all EITC.

We do not mean "Black" as in the skin tone, but rather "Black" as the Black Guard. Throughout history, the Black Guard has reappeared, and branches of it have been called "The Black *example*".
Guilds and Notable Members
Guilds
Notable Members
Community content is available under
CC-BY-SA
unless otherwise noted.