Stub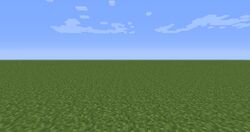 E Company is a stub.
You can help Gamers Fanon Wiki by expanding it.

Mission Statement
 We are E (Easy or Echo) Company, 4th Mairnes, Third Marine Amphibious Force. We are a 0311 or Infantry unit. We provided humanitarian service through engineering, demolitions, and security details. Our last CO was Colonel Johnathan Franklin Winters.

Brief History
 Our history originates at Parris Island South Carolina. We were initially a Military Police Company responsible, in part, for the training of Marine Recruits. We were then deployed to the Pacification of Cuba where we fought in several minor skirmishes and a large scale invasion. We went on an Expedition in hopes of colonizing parts of Korea. This was cut short when we were put back on training detail for Basic Infantry, at Marine Barracks, Fort Charles, Port Royal. We picked up field artillery skills from cannon-masters, and established a decent defensive position. We also picked up on EOD skills from this, when several positions had to have improperly maintenance or loaded weapons were about to explode.

Notable Actions
Community content is available under
CC-BY-SA
unless otherwise noted.