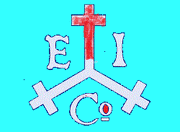 EITC Conqueror's Alliance is not and official guild but group that EITC can join. Main group that controls the Conqueror's Alliance is the East-India Elites. The Lord of the Alliance is Robert Macpaine. Governemt has now been broken up by Lord Robert Macpaine leaving the East-India Elites. Robert Macpaine has not been seen lately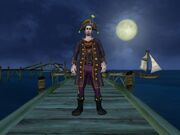 Locations
This government is ruled by the EITC. They have control over the Legassa Ocaen and have been looking to expand their empire.
Laws
1. Obey all laws past by this Government.
2. All piracy is not permitted and will be dealt with serious force and threat.
3. Ships with supicious cargo will be sunk
4. Violence to any EITC ship or member of government will be dealt with serious force.
5. All islands' wealth will be passed thru the EITC before going to the people
6. No undead activity shall be permitted.
7. Gypsies shall not use vodoo magic against EITC
8. All pirates shall be killed if captured.
Bases
Legassa Server

Main location: Port Royal
Fort Charles-pirates' execution happens here.
Weapon Stacks- Classfied
Governor's Mansion-Lord's main office
Jail-Where pirates and other traitors wait to be executed
Secondary base: Raven's Cove aka where pirates go to be tormented
El Patron's Mine-Weapon Stacks
El Patron's Ship- Classified
Jail- Where tortured pirates go to wait...
Third Base: Cuba
Tia Dalma's Home: Secret Hideout
Cuba's main port: Where many of the EITC fleet go to drop off cargo, like the EITC Conqueror ship of line goes to drop off cargo and other items of interest.
Fourth Base: Padres del Fuego
Main base: Las Pulgas
Jail-Jail
Las Pulgas: Secret Hideout
Main port: EITC Fleets main port
Padres' Main Town: EITC Recruiting Grounds
Weapons Stacks: Classified
Main Training Grounds: Kingshead
Marching Grounds: Navy training and EITC training
Main Port: Dropoff of cargo or pirates
Jail- EITC Assassin's and EITC Black Guards' Tortureing Grounds of pirates
Fort by Marching Grounds- Weapons' Stacks and other supplies
Fort, Home to Remington the Vicious- Weapons Stacks and Execution Grounds
Fort, by the Jail- EITC Conqueror's Alliance's main offices' and government main hang out
Remington the Vicious- Main Executioner
Assassin's- Spies and other executioners
Recruiting Grounds: Tortuga
Main Port: Recruiting Grounds
Rat's Nest: Training Grounds
EITC Building: Meeting Place
Community content is available under
CC-BY-SA
unless otherwise noted.