The
Cavern of the Damned
contains some of the most powerful and scariest enemies to be found in the Caribbean!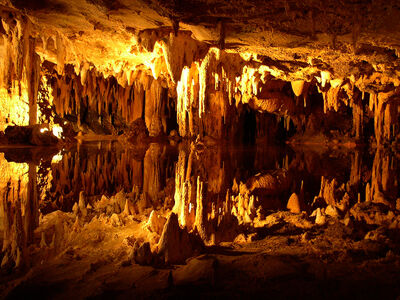 This is also the place that
Riu Sicarius buried his treasure. There are over 5 bosses, so you can find any Cursed Blade here. The bosses are: Ignotius Vulcan - a powerful Fire Lord, General Khazard - one of Jolly's lost generals, Lucien - a powerfull Voodoo mage, Backbiter - a seriously ticked off ghost, and Nico Tido - a simple Spainard.
Community content is available under
CC-BY-SA
unless otherwise noted.