BronzeBastard



Name(s):

BronzeBastard, Sith_Historian, Deviser__Gaines, Lord__Vitiate, Skipper_Deborah, Lord_Ravenscar, drlithium_, The__Emperor, Benthamic, Leader_Snoke

Creation:

November 2012

Affiliation:

Reservoir Dogs, First Order

Skin:

Benthamic

Skin Artist:

Ernis701
BronzeBastard is the primary account of Waglington on Minecraft, renamed and reclassified countless times and encompassing several different personas. He was first created late 2012 and first appeared on a Wiki server some time during 2014. He is currently inactive on Minecraft, but rumors persist of an explosive return sometime in the months to come.
He led the factions Reservoir Dogs and the First Order.

His current skin is based on his SWTOR character.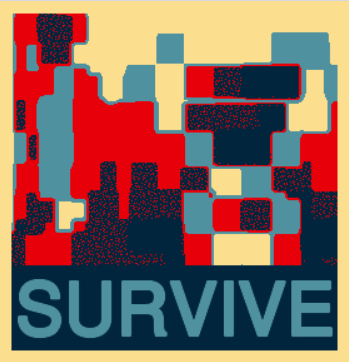 Personas
Makrozoia - Also known as The Mad King and centerpoint of many personal tales.
Captain Screwtape - Renowned Skyrate, terror of the skies.
Deviser Gaines - A brilliant mad scientist and skilled architect and strategist.
Lord Vitiate (Minecraft) - SWTOR-inspired lord of undead.
Skipper Deborah - The helmsman for a destroyed pirate ship.
Lord Ravenscar - Malevolent necromancer.
Lithium - A morally ambiguous masked Priest of Herobrine and suspected arsonist (proven innocent).
Sith Historian - Cloaked scholar and author of countless works detailing the history of the world; true intent unknown
Sntnnecoi - Errreiozt ot eh eocrmmand emgtaiinc porswe teh srgnaet rohbra gaihat isda hsath aeifuonrs fo eth ncryailtna nad essu atrenulurspa kthgnsi het whcih alerde gaaiht ghih.
Written Works
The Frayed Father (50 pages)
Rule of Thumb (11 pages)
The Ironworks (14 pages)
Tangled Vines (2 pages)
Welcome to Woodbury
Wiki Appearances
Skin Gallery
Trivia
BronzeBastard's primary skin artist is Ernis701, preferring to personally commission his skins to be created by professionals for the sake of originality.
Every one of his incarnations almost always appears as an antagonist in Wiki stories, though he remains virtually completely morally upstanding in most servers.
Community content is available under
CC-BY-SA
unless otherwise noted.