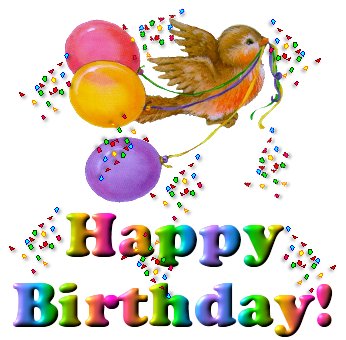 Well guys, let us all wish a happy birthday to an old user and friend here, Keira Kinover-Mar! :D
She's been here for a long time, and hasn't received one of these yet, so I think this one is well-deserved :3
Happy Birthday Keira Kinover-Mar (Krissy)!!
Signatures
Happy 18th birthday Kristen! --

Parax

14:04, May 16, 2013 (UTC)
Happy Birthday Kristen,

Birthday Card: Keira Kinover-Mar (2013) is a table.

 --Basil Brawlmonk 14:18, May 16, 2013 (UTC)
Happy Birthday Krissy Bill Plunderbones, Head of the Society of Light. Co-GM of the Gen. Of Peace, Emperor of Japan Ceo of DI,

Have a horribe Birthday, you dirty, rotten, disgus- wait.. what? Hmm? Eh? Oh.. Uh? Hmm? Oh, this is supposed to be a  place for compliments? Oh! Well, urm.... uh... right! Happy Birthday, you.. awesome... really. ..uh..innocent... non-pervert...uh... person!

Captain R. GoldvaneTalk Writer of The Goldvane Trilogy12,211 Edits ~"ARRRRRRRRRRRRRRRRNT!"

Happy birthday, Kris! - Victoria/Luckey
Happy Birthday, my dearest Keira. - Matthew O'malley
HAPPEH BIRFDAY........................................ It had to be said :3 - Al/Reyes/Sparkles/Allison
Happy Birthday Keira! You are an awesome friend and I hope you have a great birthday!!! -Hannah Blademonk (Bluefeather)
Happy Birfday! I dont know what else to say without it sounding rude or mean....... Im jk, but, I hope you have a wonderful birthday! - Johnny Warsmythe
HEIL THE WERKURZ King Of Kittehstan BLAKE STEWART (HAIL THE SEEDLINGS!)
HAPPY BIRTHDAY!!! I got you a horse and a new soap box to stand on X) Stay crazy
IZ UR BIRFDAY! HAVE A GUD 1 K? 21:10, May 16, 2013 (UTC)
Today you were given life. Celebrate :) Happy Birthday 

21:35, May 16, 2013 (UTC)
I command you to have a happy birthday, you ignorant milk-drinker! JK. Happy belated birthday!
Zeke
Community content is available under
CC-BY-SA
unless otherwise noted.