Happy Birthday Captaingoldvane2!!
Happy Belated Birthday Richard Goldvane!
We are terribly sorry for missing the birthday of one of our oldest and most kind-hearted Burs! Happy Birthday Richard, we hope you enjoyed it and thank you for bringing your kindess and creativeness to this community.





Sign!
I am so sorry for missing your birthday Goldvane :( I am hoping you had a really good one! I am glad you have been a part of this community so long and done great things as an admin. Plunder on!

HAPPY BIRTHDAY GOLDILOCKS! You're an awesome friend and you know your stuff (: Thanks for listening to my stupidity all the time xD Cher Bear =D 00:04, April 14, 2012 (UTC)

Goldy! --KatBlueDogHiya! 00:50, April 14, 2012 (UTC)
Happy Birthday Goldilocks :P--Parax

01:08, April 14, 2012 (UTC)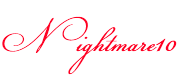 01:14, April 14, 2012 (UTC) Happy birthday old friend.
Happy B-day Richeh!!! Get ready to be spanked!
Happy Birthday Rich :P
Happy b-day Goldy! I hope you find something really awesome while looting! :) Sorry that your card was late though. I built a dirt house today. . . 03:06, April 14, 2012 (UTC)
Ezekiel - PS. They missed my birthday too! D :
Happy birthday Gold :D!
Sharple Talk Page
Happy Belated Birthday =D - Kitty
Lord Jason Blademorgan of England  17:54, April 14, 2012 (UTC)


Goldy! Jacky Wolf
Happy Birthday... fellow Goldy
Happy Belated Birthday! :D Stpehen Was HereHello
HAPPY BIRTHDAY MATE!!