Only jfcain123123 is allowed to edit this page.

Ben whalepigge has been terminated For my new pirate please click here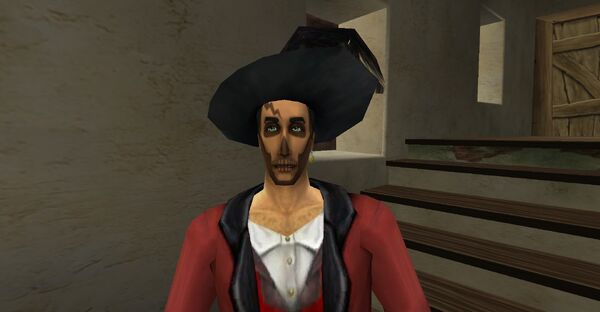 My Life Story
My parents abandoned me on the wild island known as rumrunners isle as a child. One day a cargo ship was heading for rumrunners isle to collect some of its rum from the cellar on the island when they found me. they were nice enough to let me sail back to tortuga with them, but that was all they could do for me. There a nice blacksmith took me in and tought me how to make and use sword. i had mastered the sword at a very young age. Then the day came when jolly and his army invaded tortuga.The blacksmith told me to hide in the cellar, but when some of jolly rogers undead minions burst into our house and killed him i was filled with rage and i vowed that i would take revenge on jolly and his army.
About me
| | |
| --- | --- |
| Preferred Servers: | Abassa, Antik, Angassa |
| Preferred Islands: | Tortuga & Padres Del Fuego |
| Mastered Weapons: | voodoo doll & sword |
| My Ship Class: | none |
| My Level: | was fourty two |
| Current guild: | None |
| current location: | Unknown.... |
| current status: | Making a plan..... |
My current whereabouts
you can find my in my normal servers and in the test server.
Community content is available under
CC-BY-SA
unless otherwise noted.