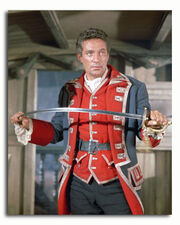 | | |
| --- | --- |
| | Alan Breck Stewart is Scottish! |
The Last Free Scotsman
Alan Breck Stewart was born in 1711, in Ardshiell, Scotland. he is currently lvl 5 in POTCO.
He is a Scottish Rebel and Deserter from the British Army. He is Also a Captain in the French Royal Army
Biography
In accordance with the fosterage customs of the Scottish Clans, Allan Breck Stewart and his brothers grew up under the care of his relative, James Stewart (known as "James of the Glen") in Appin, Scotland. He enlisted in the British Army of George II in 1745, just prior to the Jacobite rising of 1745. He fought at the Battle of Prestonpans, but he deserted to the Highland Jacobites. He subsequently fought for the Jacobites during the campaign of the 'Forty-Five and at the Battle of Culloden. After the defeat of the Jacobites at Culloden, Stewart fled to France, accompanying his commander and Clan Captain, Colonel Charles Stewart of Ardshiel. (Ardshiel, however, was not the chief of the Appin Stewarts, but took that command in absence of the true chief.) Joining one of the Scottish regiments serving in the French Army, he was given the job of returning to Scotland to collect rents for the exiled clan leaders and to recruit soldiers for the French Crown.
On 14 May 1752, Colin Roy Campbell of Glenure, the Royal agent collecting rents from the Ardshiel Stewarts, was killed. As Allan Stewart had previously publicly threatened Campbell and inquired Campbell's schedule for the day in question, a warrant was issued for his arrest. However, he evaded capture, and so he was tried in absentia and sentenced to death. His foster father, James of the Glen, was also convicted as an accessory to the murder and hanged. This was carried out despite no substantial evidence to prove either Allan or James guilty. Later investigations have indicated that the murderer could not have been Allan Breck at all, but another man.
In the murder of Campbell, the British government saw the potential danger of Jacobite assassinations of their agents in the Highlands, on the one hand, and also the potential renewal of a Campbell/Stewart feud, on the other. The execution of James of the Glen increased Clan Stewart's discontent, and, locally (and especially after he became "Allan Breck" in fiction), Allan Breck Stewart was portrayed as a romantic figure. There is no record of what happened to Stewart subsequent to the trial. He returned to military service for the French Crown and served against the British in North America during the French and Indian War.
Community content is available under
CC-BY-SA
unless otherwise noted.