The name 
سفينة خط is Arabic for "Ship of the line". The reason the ship is named in Arabic is because this territory was purchased from the Ottoman Sultan Muhamed I, so the people besides the governmental leaders speak arabic. Basil is fluent in Arabic, Spanish English, Hindi, Prussian, Swedish, Norwegian, Danish, Greek, Dutch, Polish, Chinese, and Romanian, so of course he understands the name of his pride in the Barbaric fleet. 
Stats 
Length - 210 ft
Gun Decks - 4 (counting the deck with swivel guns and bow cannons)
Bow Cannon Types - 2 Triple Bow Cannons on the front along with Greek fire cannons under that.
Passangers - The Crew + Admiral David Plankginty II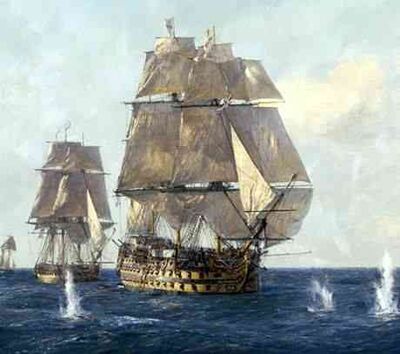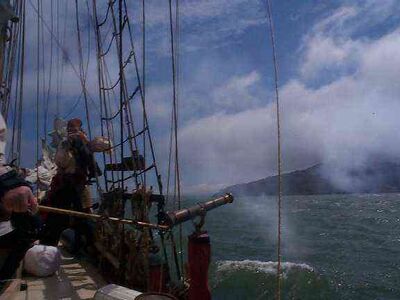 Community content is available under
CC-BY-SA
unless otherwise noted.